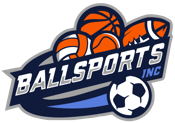 Career Opportunities
---
At Ballsports Polson Pier we're always looking for motivated individuals who have an interest in sports and love interacting with people.
About Us
Based downtown in the Portlands of Toronto, Ontario, Ballsports Polson Pier was established to provide access to sports and recreational activities, and to encourage lifelong participation in sports. Since its formation in 2003, Ballsports has grown to serve over 5,000 youth and adult players on an annual basis. The club offers recreational and competitive programs for all ages and abilities, while also offering events and team building activities for groups of any size.
Current Positions Available:
There are currently no positions available.