Adult Soccer Clinics
Soccer Indoor Training Programs are back for the Fall starting Oct 23 & 24.
Registration is now open. NEW Sunday Intermediate session! Check out offerings and sign up right away!
As of Sept 22, our facility requires that each person participating in an activity must show proof of vaccination or a doctor's note for medical exemption along with a piece of ID.
We are heading back indoors for our training programs. Sessions will be run by Clinic Coach Tristan, a certified soccer coach and personal trainer with many years of training experience with both groups and individuals. Sessions will take place inside large, open-air dome equipped with good air circulation. Social distance and safety measures will be in place for these program sessions.
---
Soccer Skills Clinics
If you want to become a better soccer player you need to practice.
It's easy to find time to practice soccer as a child or teenager, but what about as adults? At Ballsports Polson Pier, we believe you are never too old to keep improving. That's why we have adult soccer clinics where regardless of your age, gender or skill level – practice will help you get better.
The goal of our program is fun and fitness, while improving your soccer skills in a non-pressure environment. The curriculum is designed by our coaches. The exercises are fun and easy to understand. Our class sizes ensure that you get the most out of your interaction with our coaches. Participants in our clinics achieve greater confidence with the ball from the proven drills and hands-on instruction provided.
Which program is best suited for me?
We offer both beginner and intermediate clinics. Beginner clinics are geared towards individuals who are new to the game or have little soccer experience and who want start with the basic skills of dribbling, passing and shooting. In our intermediate clinic, we expect our participants to have the basics down so they can learn more advanced skills and game strategy.

---
Soccer Fitness Clinics
Looking to work on your fitness to improve your soccer game?
Come out to one of our soccer fitness sessions where you will burn some calories, work on your fitness and have lots of fun. The coach will take you through a warm-up followed by training exercises with and without a soccer ball that focus on agility, coordination and strength – all with the aim of improving your game!

---
Kids Skills Clinic
Looking to get your kid active and working on their soccer skills?
Bring them out to our sessions to develop their soccer skills.  Boys and girls aged 8-15 are welcome! The coach will take them through a warm-up followed by activities and exercises during the hour session. They will improve their technical skills and improve their fitness, all while interacting with other kids and having fun!
---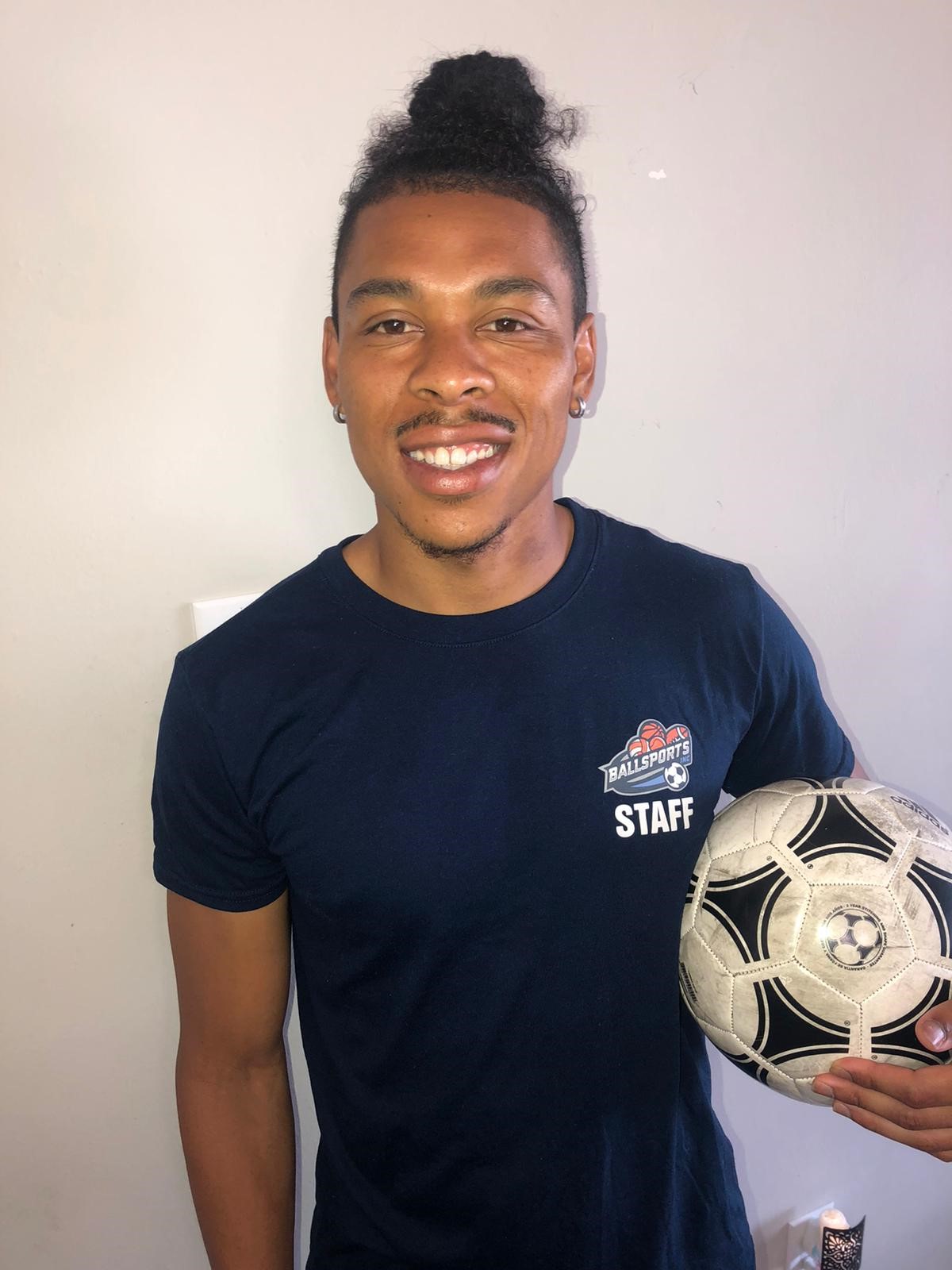 Coach Tristan – Beginner & Intermediate Skills Clinics, Soccer Fitness Clinics
Coach Tristan is an experienced soccer player and coach. He has played since he was 9, won the U17 Ontario Cup, and earned a scholarship to Cornerstone University where he served as a captain in his final two seasons. He currently serves as a coach in the Boys and Girls Rep Development Programs with Mooredale Soccer Club where he's been since 2015. Tristan has taken his years of experience playing and coaching at a high level and developed a program that focuses on technique, ability and awareness.
---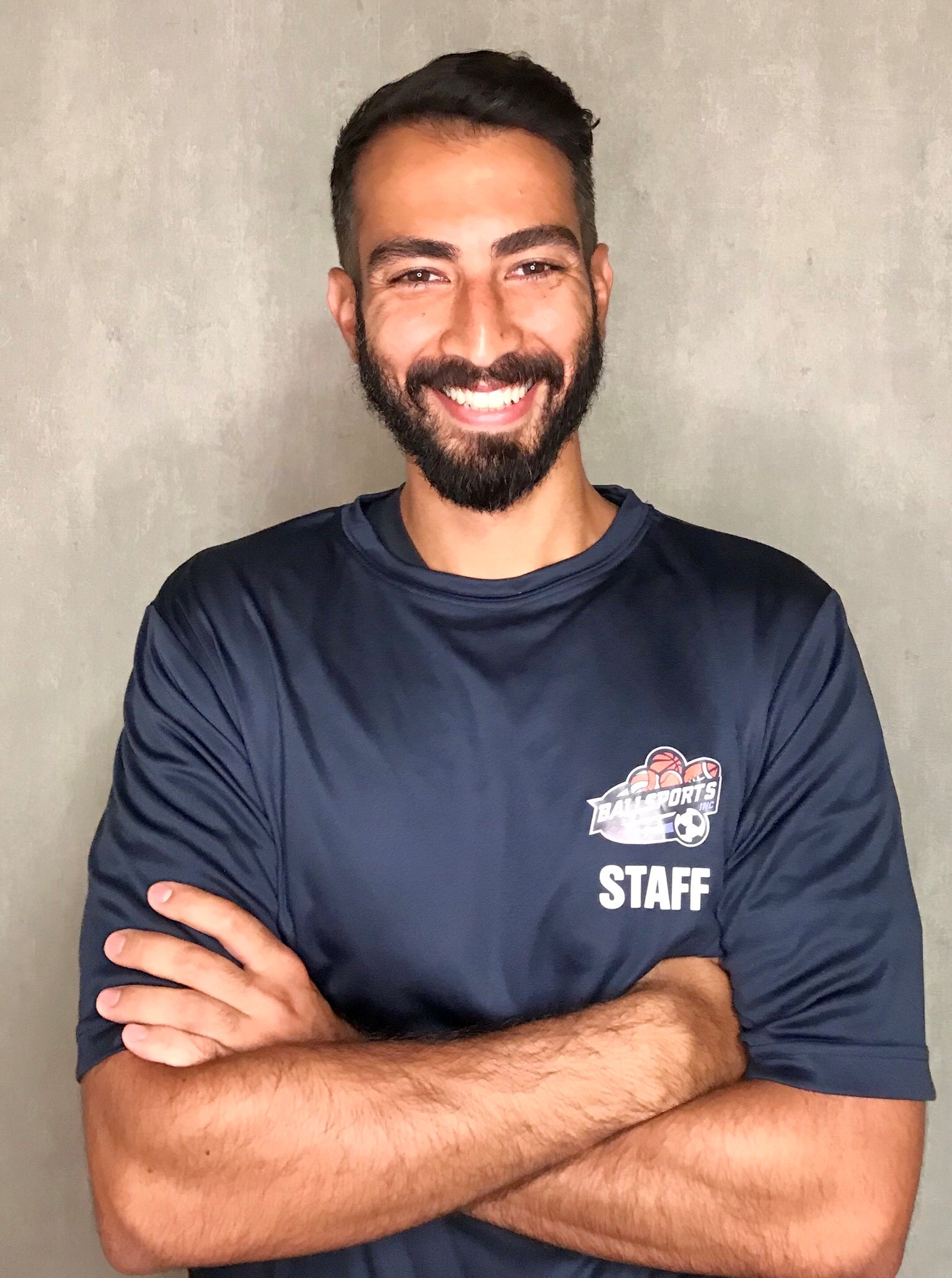 Coach Mido – Skills Clinics
Soccer has always been Mido's go-to activity to re-energize, continuously challenge himself, and most importantly to nurture meaningful friendships. As a coach, he thrives to foster a positive and fun environment that will enable players to not only develop their soccer skills, but also form a strong sense of community with their fellow teammates. Mido has coached in the UofT Tri-Campus Development League for five years after playing in the program while completing his studies. Previously, he has also coached a junior high school team at a Toronto-based school and helped run community-based soccer clinics for kids.
---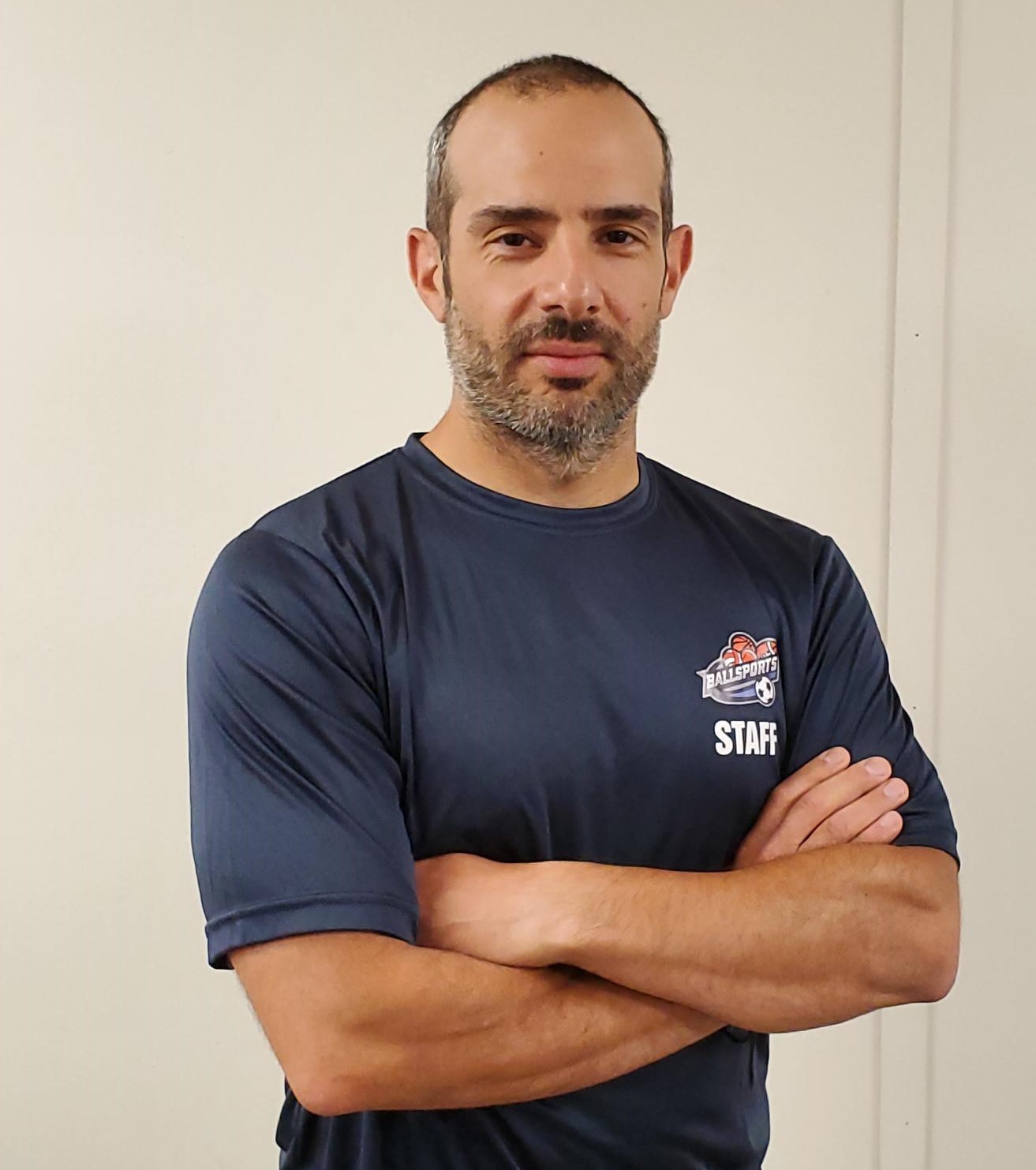 Coach Saleem – Clinics Coordinator
The soccer clinics are led by our resident Ballsports League Manager Saleem Haddad, who has been involved in our leagues for many years as a player, team captain and now staff member. He has earned his CSA coaching certification and successfully instructed several clinics. In addition, Saleem has coached in the UofT Tri-Campus Development League and currently serves as a coach in the Boys Rep Development Program with Mooredale Soccer Club.
"I joined the soccer clinic almost two years ago. I've definitely seen a huge improvement in my skills. I started out with the beginner clinic, and found that the coaches were very supportive and pushed me to do better each session. The structure of the clinics, from the well thought out drills to the fun team scrimmages, really helped me to focus on various skills. I love these clinics, and with the coaches support, I'm looking forward to continuing to grow as a soccer player."

Makda Musa

Soccer Player

"The clinics are a great way to reconnect with the game. They offer something for everyone. The coaches are excellent and are detailed in every aspect from conditioning to tactics. These clinics are a must and you'll definitely see an improvement in your game and fitness."

Alfie Di Pucchio

Soccer Player