Adult Soccer Clinics
Spring Indoor Soccer Training Programs started.
Registration is open for these Programs. Drop in class option available. Check out details for the sessions.
Training will be run by Clinic Coach Tristan, a certified soccer coach and personal trainer with many years of training experience. Sessions will take place inside the dome on the turf field.
---
Soccer Skills Clinics
If you want to become a better soccer player you need to practice.
It's easy to find time to practice soccer as a child or teenager, but what about as adults? At Ballsports Polson Pier, we believe you are never too old to keep improving. That's why we have adult soccer clinics where regardless of your age, gender or skill level – practice will help you get better.
The goal of our program is fun and fitness, while improving your soccer skills in a non-pressure environment. The curriculum is designed by our coaches. The exercises are fun and easy to understand. Our class sizes ensure that you get the most out of your interaction with our coaches. Participants in our clinics achieve greater confidence with the ball from the proven drills and hands-on instruction provided.
Which program is best suited for me?
We offer both beginner and intermediate clinics. Beginner clinics are geared towards individuals who are new to the game or have little soccer experience and who want start with the basic skills of dribbling, passing and shooting. In our intermediate clinic, we expect our participants to have the basics down so they can learn more advanced skills and game strategy.

---
Soccer Fitness Clinics
Looking to work on your fitness to improve your soccer game?
Come out to one of our soccer fitness sessions where you will burn some calories, work on your fitness and have lots of fun. The coach will take you through a warm-up followed by training exercises with and without a soccer ball that focus on agility, coordination, balance and strength – all with the aim of improving your game!

---
Kids Skills Clinic
Looking to get your kid active and working on their soccer skills?
Bring them out to our sessions to develop their soccer skills.  Boys and girls aged 8-15 are welcome! The coach will take them through a warm-up followed by activities and exercises during the hour session. They will improve their technical skills and improve their fitness, all while interacting with other kids and having fun!
---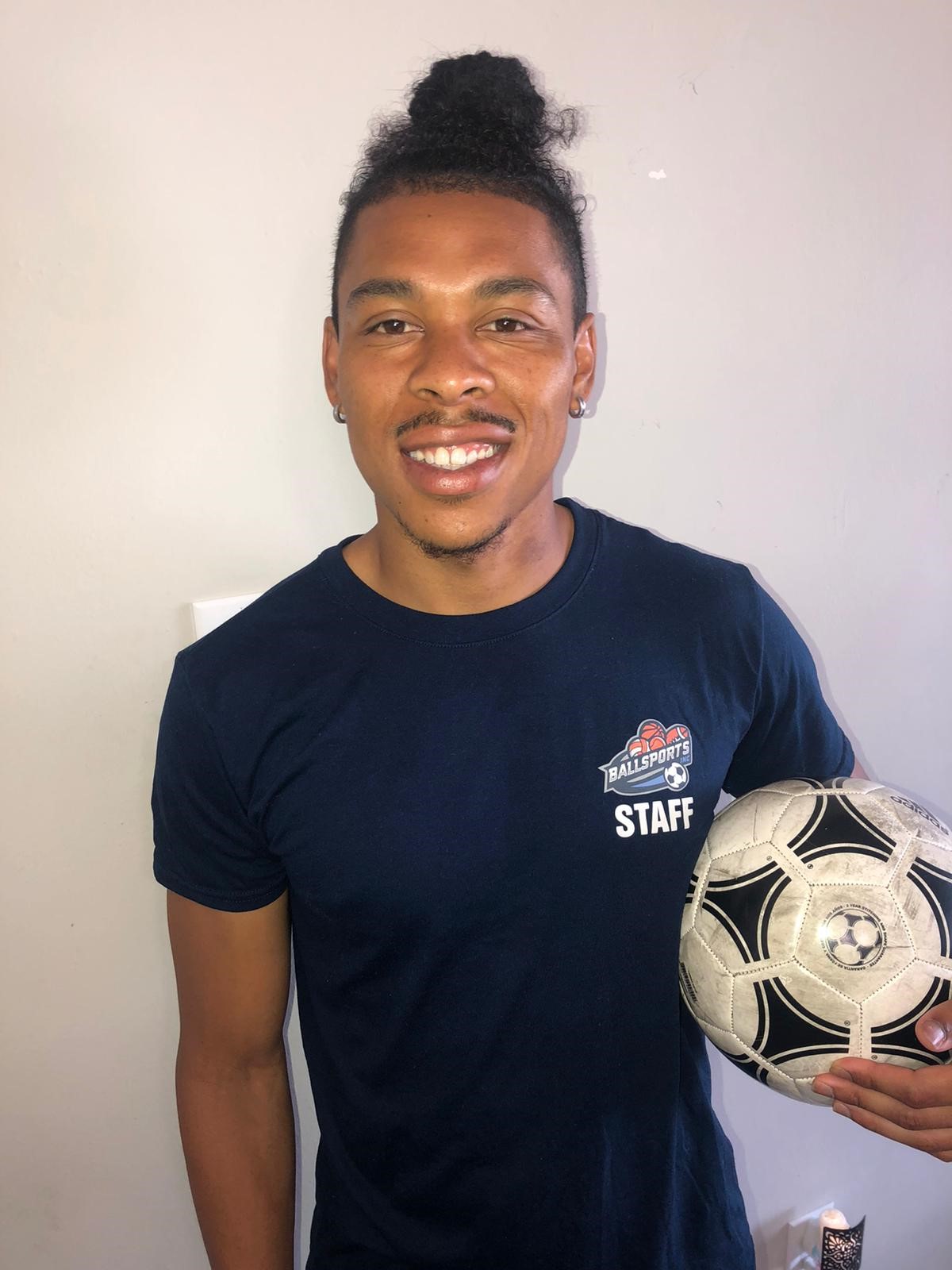 Coach Tristan – Beginner & Intermediate Skills Clinics, Soccer Fitness Clinics
Tristan is an experienced soccer player and coach.  He has played at a high level throughout his youth in Toronto and earned a soccer scholarship to Cornerstone University where he served as a captain in his final two seasons. Upon completion of his BSc degree in Exercise Science, he returned to Toronto with the intention of mastering his craft in soccer development and personal training. During this process he took the opportunity and started his own business QCFitnessFC, where he honed his skills training clients of all ages and skill levels. On the soccer pitch, Coach Tristan does not shy away from showing clients how to perform proper technique. His philosophy is based on mastering the fundamentals with a focus on mind-body coordination and maximizing touches on the ball. We are pleased to have Tristan as he continues to help us build a strong soccer development program.
---
"I joined the soccer clinic almost two years ago. I've definitely seen a huge improvement in my skills. I started out with the beginner clinic, and found that the coaches were very supportive and pushed me to do better each session. The structure of the clinics, from the well thought out drills to the fun team scrimmages, really helped me to focus on various skills. I love these clinics, and with the coaches support, I'm looking forward to continuing to grow as a soccer player."

Makda Musa

Soccer Player

"The clinics are a great way to reconnect with the game. They offer something for everyone. The coaches are excellent and are detailed in every aspect from conditioning to tactics. These clinics are a must and you'll definitely see an improvement in your game and fitness."

Alfie Di Pucchio

Soccer Player