Adult Soccer Clinics
Soccer Skills Clinics
If you want to become a better soccer player you need to practice.
It's easy to find practice time as a child or teenager, but what about as adults? At Ballsports, we believe you are never too young to stop improving. That's why we have adult soccer clinics where regardless of your age, gender, or skill level – practice will help you improve your game.
The goal of our program is fun, fitness, and improving your soccer skills in a no-pressure setting. The curriculum is designed by our coaches Saleem, Omar and Sami, the exercises are fun an easy to understand and our class sizes ensure that you get the most out of your interaction with our coaches. Participants in our clinics achieve greater confidence with the ball from the proven drills and hands-on instruction provided.
Which program is best suited for me?
We offer both beginner and intermediate clinics. Beginner clinics are geared towards individuals who are new to the game or have little soccer experience and start with the basics including dribbling, passing, and shooting skills. In our intermediate clinic, we expect our participants to have the basics down so they can learn more advanced skills and game strategy.

---
Soccer Fitness Clinics
Looking to work on your fitness to improve your soccer game?
Come out to one of our soccer fitness sessions where you will burn some calories, work on your fitness, and have some fun. The coach will take you through a warmup followed by training exercises with and without a soccer ball with a focus on agility, balance, speed and strength – all with the aim of improving your game!

---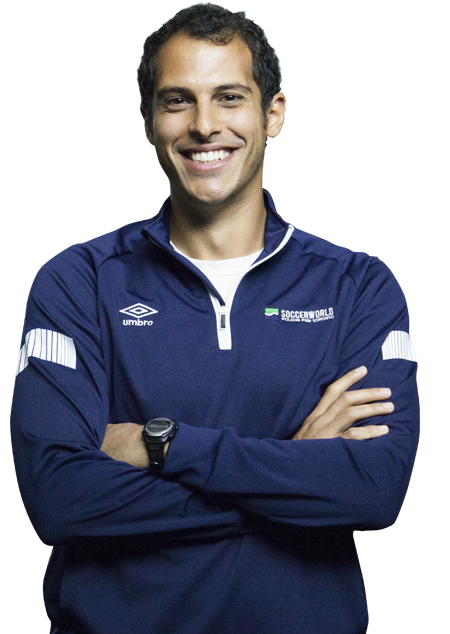 Coach Sami – Intermediate Skills
Sami has been involved with the Ballsports soccer clinics since the summer of 2015. He has been a coach with the UofT Intramural Program for over 8 years. More recently, he has increased his engagement with youth players (7-14yrs) with an emphasis on the holistic development of technical, tactical, and personal skills. He is currently pursuing opportunities to expand his training and share his experience with soccer enthusiasts of all ages.
---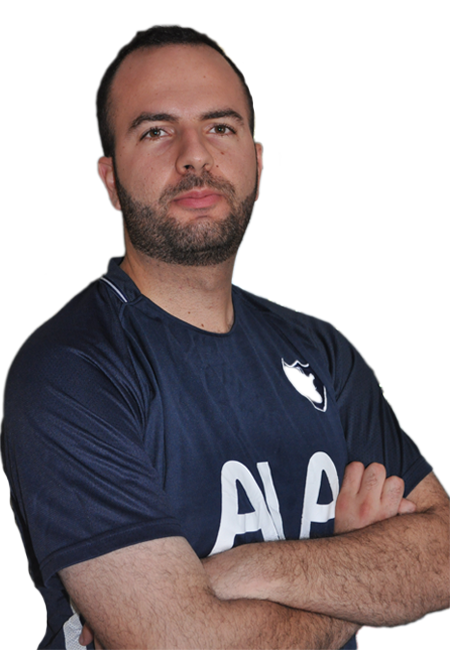 Coach Omar – Beginner Skills
Omar has been involved in soccer since he was four years old, and started coaching at the age of 16. From training infants 2 years old to lifelong soccer fanatics in their 60s and everyone in between, Omar specializes in creating an enjoyable and positive environment while providing individual feedback with the tools to push themselves in improving their soccer skills and having fun in the process. He aims to provide well-rounded development, promote social integration, stimulate healthy habits while fostering teamwork in a non-intimidating ambiance. In addition, he has been with the UofT Tri-Campus Development League for six years as both a player and coach.
---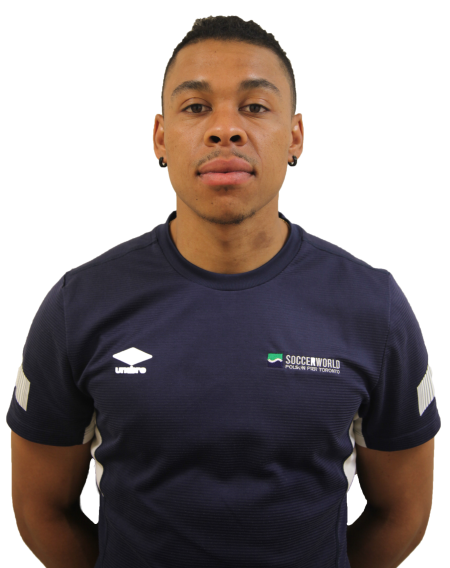 Coach Tristan – Soccer Fitness
Coach Tristan is an experienced soccer player and coach. He's played since he was 9, won the U17 Ontario Cup, and earned a scholarship to Cornerstone University where he served as a captain in his final two seasons. He also currently serves as the coach for the U12 Boys Rep Development Program with Mooredale Soccer Club where he's been since 2015. Tristan has taken his years of experience playing at a high level and developed a program that focuses on fitness, speed, and agility. Under these three pillars of development, Tristan has seen first hand the impact they can have both on and off the soccer field.
---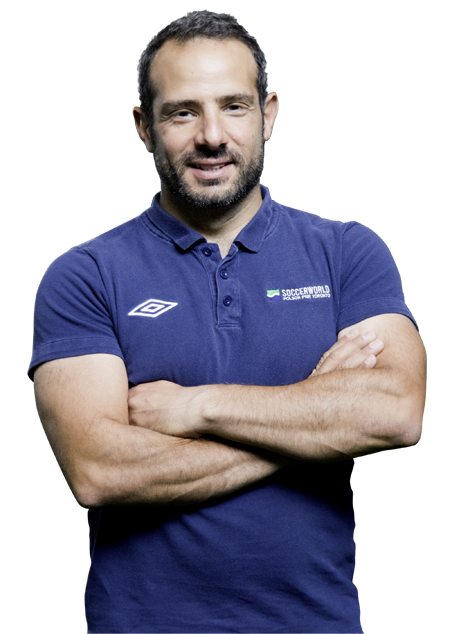 Clinic Coordinator Saleem
The soccer clinics are led by our resident Ballsports League Manager Saleem Haddad, who has been involved in our leagues for many years as a player, team captain and now staff member. He has earned his CSA coaching certification and successfully instructed several clinics. In addition, he also a coached in the UofT Tri-Campus Developmental League and currently serves as the coach for the U10 Boys Rep Development Program with Mooredale Soccer Club.
"I joined the soccer clinic almost two years ago. I've definitely seen a huge improvement in my skills. I started out with the beginner clinic, and found that the coaches were very supportive and pushed me to do better each session. The structure of the clinics, from the well thought out drills to the fun team scrimmages, really helped me to focus on various skills. I love these clinics, and with the coaches support, I'm looking forward to continuing to grow as a soccer player."

Makda Musa

Soccer Player

"The clinics are a great way to reconnect with the game. They offer something for everyone. The coaches are excellent and are detailed in every aspect from conditioning to tactics. These clinics are a must and you'll definitely see an improvement in your game and fitness."

Alfie Di Pucchio

Soccer Player
DROP IN
UPCOMING SESSION
MEMBERSHIP OFFERS
Gallery