Youth Clinics
February 4th, 2016 – April 29th, 2017
The goal of our program is fun, fitness, and improving your soccer skills in a no-pressure setting. The curriculum designed by our coaches Sami and Saleem will focus on developing new skills as well as improving your existing fundamentals. The exercises are fun an easy to understand. Our class sizes ensure that you get the most out of your interaction with our coaches.
Sample Class
10mins – Active warmup, soccer based strength & fitness
15mins – Technical – First touch, dribbling, passing, 1v1
10mins – Shooting – Drills
10mins – SSG – Transitions, Positional awareness
15mins – Game
Clinic sessions are skill based practice sessions designed to help improve their participants' skills to supplement their club's practices and games or to provide them with the opportunity to work on their own for fun of it. Participants in our clinics achieve a greater confidence with the ball from the proven drills and hands on instruction provided. These focused classes are a great way to improve your technical skills and feel more comfortable in game situations so you can have fun playing the most popular game in the world.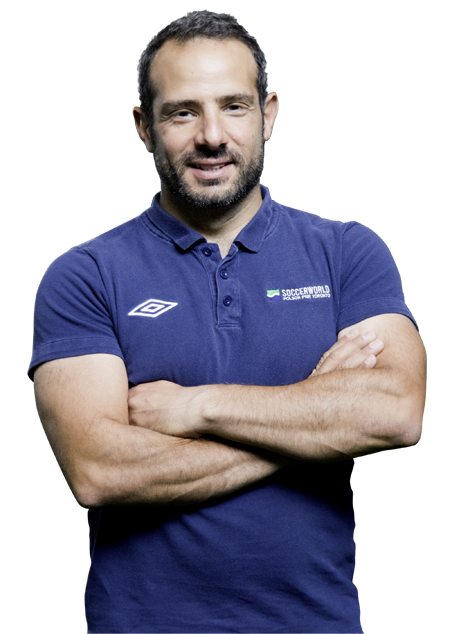 The adult soccer clinics are led by our resident league coordinator Saleem Haddad. Saleem has been involved in our leagues for many years as a player, team organizer and more recently staff member. He has earned his CSA coaching certification and successfully instructed several clinics. In addition, he is also a coach in the UofT Tri-Campus Developmental League, where he leads his men's team in weekly practices and in-game strategies.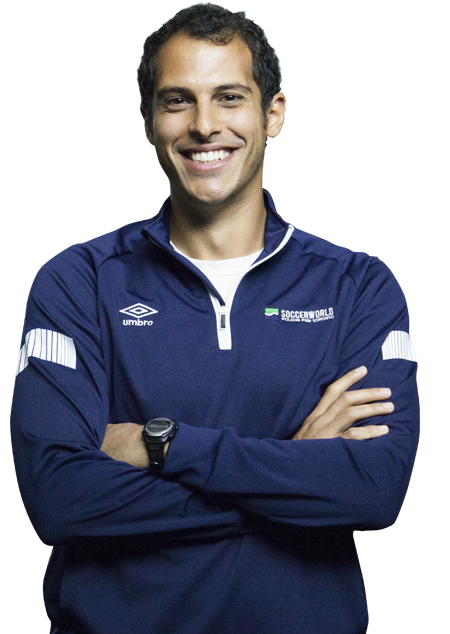 Sami has been involved with the SoccerWorld/Toronto Rush soccer clinics since the summer of 2015. He has been a coach with the UofT intramural program for over 8 years and now works with the UofT Tri-Campus Developmental League. More recently, he has increased his engagement with youth players (7yrs-14yrs) with an emphasis on the holistic development of technical, tactical, and personal skills. He is currently pursuing opportunities to expand his training and share his experience with soccer enthusiasts of all ages."